Discover more from The Unblockers
Curated Content for Up-Leveling PxMs and Professionals
Ed. 009 Using "Anchoring" to Push Projects Faster
I'm pretty sure my colleagues have used this cognitive bias technique to get me to do stuff for them...
And we're back. Hope y'all had a great week. If this is your first time here consider subscribing here.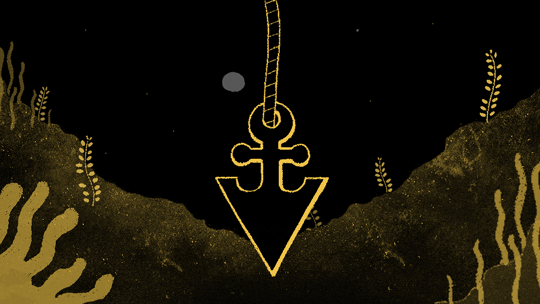 Ever walk down a grocery aisle, pick up a can of soup, and raise an eyebrow at the "limit 10 per customer" sub-print advertisement? You probably asked yourself afterward, "who even buys ten cans of soup?" No one, that's who. However, customers who see the limit, on average, buy more cans of soup. What the hell just happened here?
Why does this matter? Those customers just fell victim to "Anchoring." Organizations have wised up this amusing aspect of behavioral economics and cognitive bias. This means you can use it to your advantage to steer your projects, programs, and relationships at work. Conversely, anchoring can also be used against you.
Just admit it—sounds cool to say, right? Antipatterns were first devised in software engineering but soon found uses in other industries to describe awful processes or behaviors.
Why does this matter? It's important to have the right terminology to describe what you're observing at work. In this case, calling your team's awful outdated business process an "antipattern" is a nice way of saying, "that's a bad idea."
Okay, the post is a little long in the tooth but it's still an excellent example of how a recommendation engine can work using matrix factorization and "implicit feedback" from end-users/customers.
Why does this matter? The technical architecture is useful, but the interesting bit is in the concept of "implicit feedback." You definitely encounter this feature in some of your day-to-day tools and services.
COVID19 has accelerated the digitization of many industries. Many companies have been forced to adapt quickly to digital services and unified customer experiences.
Why does this matter? These types of projects are exactly what program managers were built for. Airbnb's shift to digital experiences in two weeks was nothing short of a VC backed startup pivot. Imagine the amount of alignment that would have been required across all affected business units, organizations, and teams.
Program manager interviews can be scary, but with enough preparation, it becomes second nature. Interestingly, they all follow similar patterns.
Why does this matter? Answering behavioral questions are the perfect way to highlight your skills. The article gives concrete examples of how to answer, but more importantly, how to structure your answer in a repeatable STAR style format.
Job Postings and Resources 📝
Take a look at some of the resources and roles we're curated lately.
See you next week 🙏
Thanks again for reading. Like what you read and feel like supporting? Consider buying me a coffee below!